VR CAVE: Closing Seminar invitation, 20/03/2015 @ ICT Lab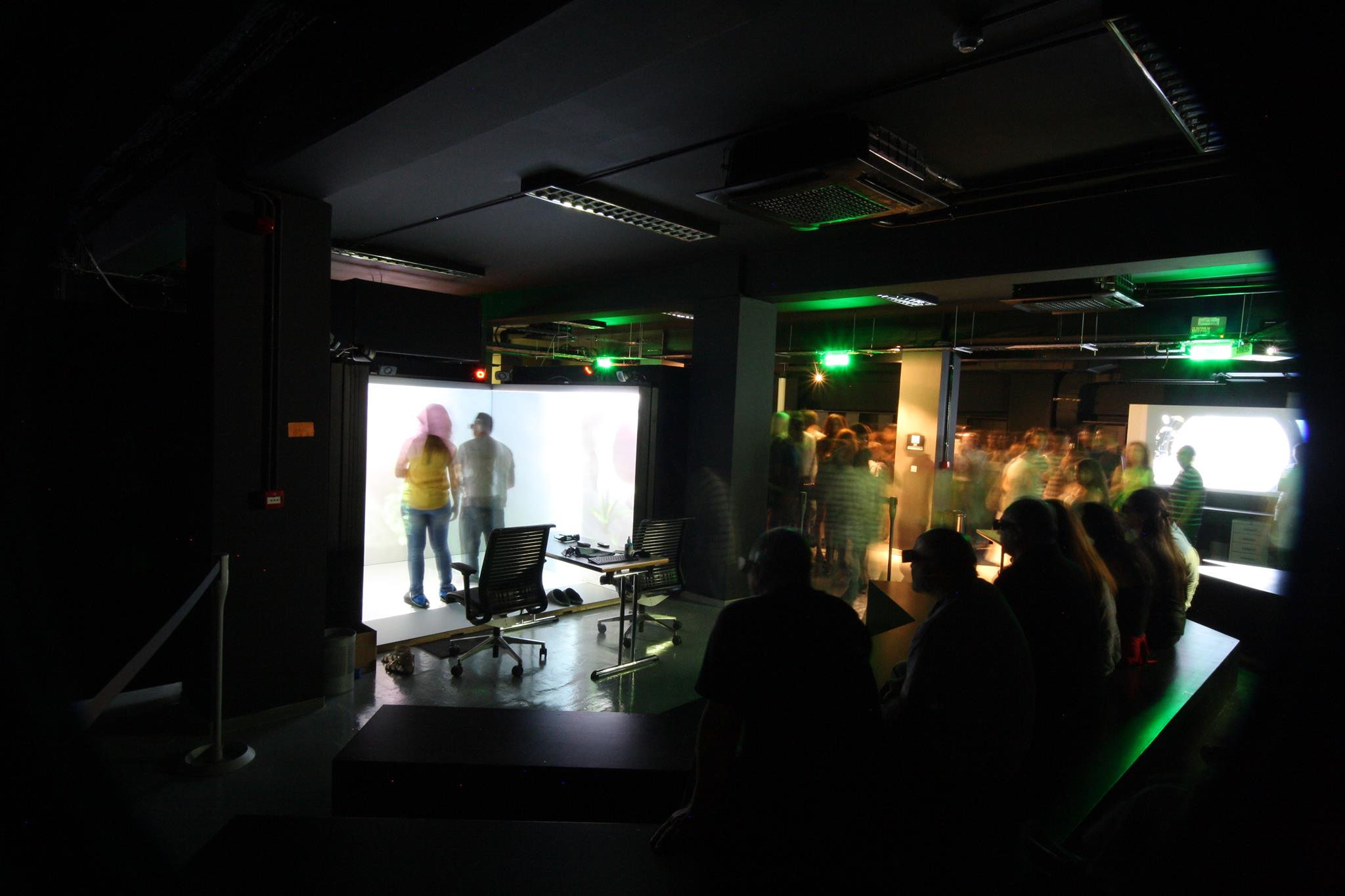 The Immersive and Creative Technologies (ICT) Lab, of the Department of Multimedia and Graphic Arts, Cyprus University of Technology, is pleased to invite you to the closing seminar of the research project ΙΠΕ/ΝΕΚΥΠ/0311/02 – VR CAVE:"A State-of-the-Art VR CAVE facility for the Advancement of Multi-Disciplinary Research & Development in Cyprus.

The project was approved for funding under the 2011 Call for Proposals of the Framework Programme for Research, Technological Development and Innovation 2009-2010 by the Research Promotion Foundation. The Project is a partnership between the Cyprus University of Technology, University of Cyprus and the European University Cyprus.
The seminar will present the results of a series of Virtual Reality projects implemented using the VR CAVE and will be followed by a reception and live demonstrations of the VR CAVE at ICT Lab premises.
Certificates of Participation will be given at the end of the seminar.
Το ερευνητικό εργαστήριο Immersive and Creative Technologies Lab του Τμήματος Πολυμέσων και Γραφικών Τεχνών του Τεχνολογικού Πανεπιστημίου Κύπρου, σας προσκαλεί σε σεμινάριο με σκοπό την παρουσίαση των αποτελεσμάτων του προγράμματος ΙΠΕ/ΝΕΚΥΠ/0311/02 "VR CAVE" που θα πραγματοποιηθεί την Παρασκευή 20 Μαρτίου, ώρα 18:00 στο Παιδαγωγικό Ινστιτούτο Λεμεσού.
Το έργο εγκρίθηκε για χρηματοδότηση στο πλαίσιο της Πρόσκλησης 2011 της Δέσμης Προγραμμάτων για Έρευνα, Τεχνολογική Ανάπτυξη και Καινοτομία 2009-2010 του Ιδρύματος Προώθησης Έρευνας και έχει συγχρηματοδοτηθεί από το Ευρωπαϊκό Ταμείο Περιφερειακής Ανάπτυξης και την Κυπριακή Δημοκρατία. Αποτελεί συνεργασία του Τεχνολογικού Πανεπιστημίου Κύπρου, του Πανεπιστημίου Κύπρου και του Ευρωπαϊκού Πανεπιστημίου Κύπρου με διάρκεια 30 μηνών.
Στο σεμινάριο θα γίνει παρουσίαση αποτελεσμάτων από τις ερευνητικές δραστηριότητες στα πλαίσια του έργου, που αφορούν σε γενικότερο πλαίσιο θέματα Εικονικής Πραγματικότητας. Στη συνέχεια θα ακολουθήσει δεξίωση στις εγκαταστάσεις του εργαστηρίου το οποίο βρίσκεται στο υπόγειο του κτηρίου, όπου το κοινό θα έχει την ευκαιρία να δοκιμάσει προσομοιώσεις μέσα στο σύστημα εικονικής πραγματικότητας "VR CAVE".
Στο τέλος των παρουσιάσεων θα δοθούν πιστοποιητικά παρακολούθησης.
Οι παρουσιάσεις θα γίνουν στα αγγλικά.