Visit of Cypriot Archaeology Class @ ICT Lab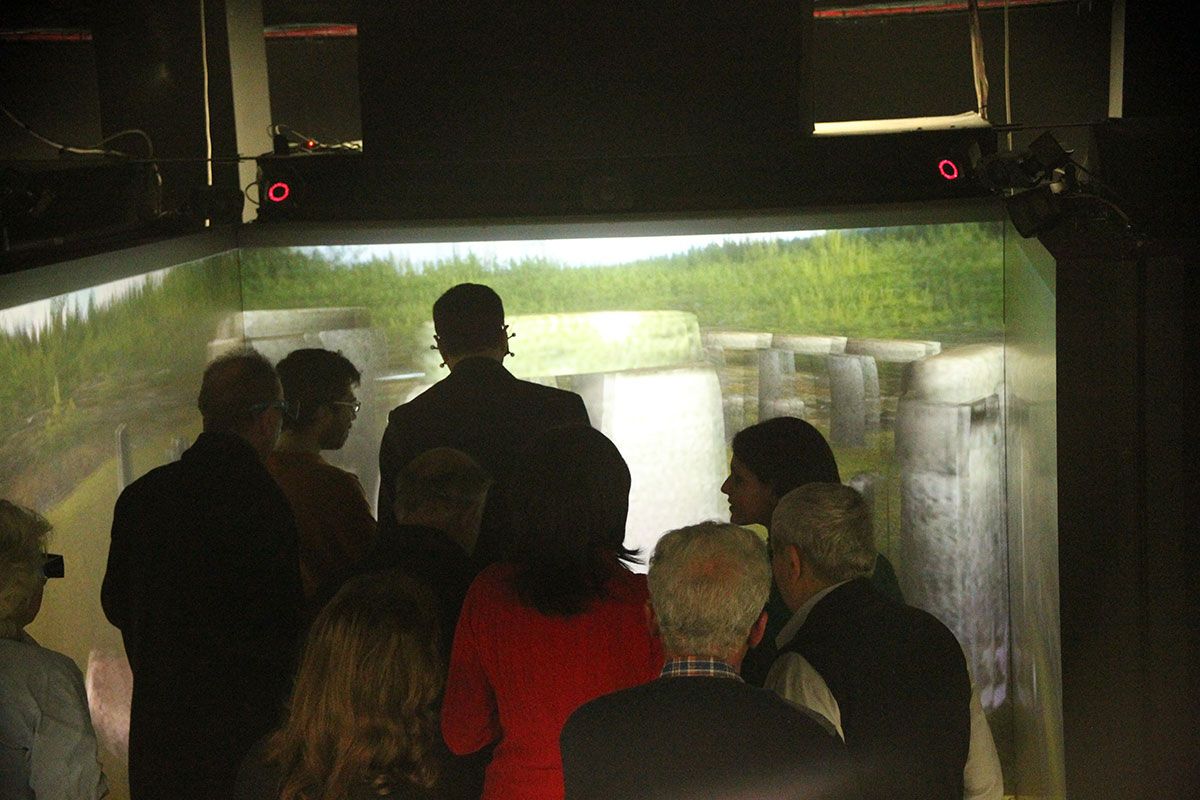 On Tuesday, 3rd of February 2015, Dr. Annita Antoniadou and her class "Cypriot Archaeology", visited the Immersive and Creative Technologies (ICT) Lab of the Cyprus University of Technology.
After their regular lecture with subject "Technology in Archaeology", they had the opportunity to see a demonstration of 3D scanning, using our 3D UNDERWORLD-SLS scanner.
Finally, visitors had the chance to experience virtual reality using the state-of-art VR CAVE. They tried different simulations especially those that were related to archaeology.

Την Τρίτη, 3 Φεβρουαρίου 2015, το εργαστήριο Ιmmersive and Creative Technologies (ICT) Lab του Τεχνολογικού Πανεπιστημίου Κύπρου, υποδέχτηκε τη Δρ. Αννίτα Αντωνιάδου και την τάξη της "Αρχαιολογία Πρόγραμμα Δια Βίου Μάθησης".
Μετά την προγραμματισμένη διάλεξή τους με θέμα την "Τεχνολογία στην Αρχαιολογία", οι επισκέπτες είχαν την ευκαιρία να δουν την διαδικασία τρισδιάστατης σάρωσης (3D scanning) με την χρήση του σαρωτή 3D UNDERWORLD-SLS.
Τέλος, είχαν την ευκαιρία να βιώσουν την εμπειρία της Εικονικής Πραγματικότητας μέσα στο VR CAVE. Δοκίμασαν διάφορες προσομοιώσεις ειδικότερα αυτά που είχαν σχέση με την αρχαιολογία.

> more photos here