Journal on Digital Applications in Archaeology and Cultural Heritage, 2019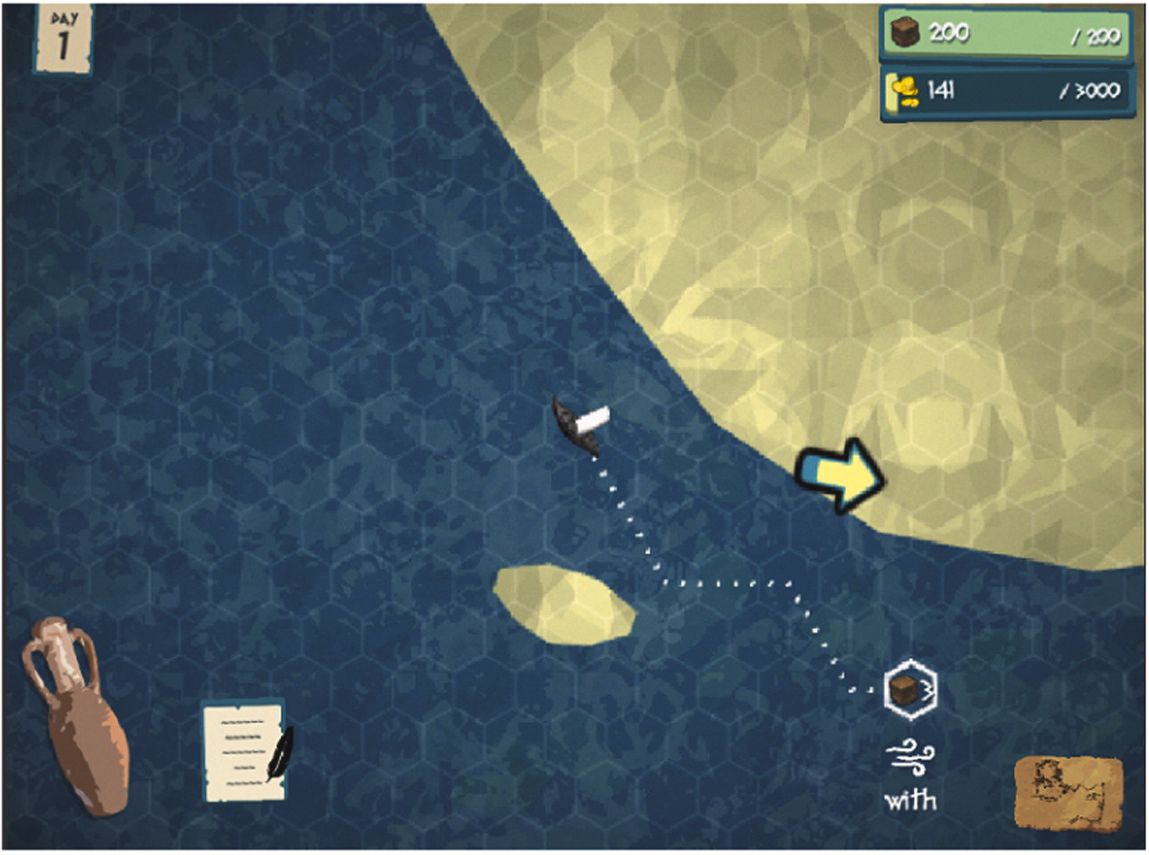 Our work "Evaluation of "The Seafarers": A serious game on seaborne trade in the Mediterranean sea during the Classical period" has been published as a regular journal publication in Elsevier Journal on Digital Applications in Archaeology and Cultural Heritage 2019. This work is co-authored with Charalambos Poullis, Marta Kersten-Oertel, J. Praveen Benjamin, Oliver Philbin-Briscoe, Bart Simon, Dimitra Perissiou, Stella Demesticha, Evangeline, Markou, Elias Frentzos, Phaedon Kyriakidis, Dimitrios Skarlatos, and Selma Rizvic.
Abstract:
Throughout the history of the Mediterranean region, seafaring and trading played a significant role in the interaction between the cultures and people in the area. In order to engage the general public in learning about maritime cultural heritage we have designed and developed a serious game incorporating geospatially analyzed data from open GIS archaeological maritime sources, and archaeological data resulting from shipwreck excavations. We present a second prototype of the seafaring serious game, and discuss the results of an evaluation which involved a large multi-site user study with participants from three continents.
More specifically, we present the evaluation of "The Seafarers" a strategy-based game which integrates knowledge from multiple disciplines in order to educate the user through playing. A first prototype was reported in Philbin-Briscoe et al. (2017) where an expert-user evaluation of the usability and the effectiveness of the game in terms of the learning objectives was performed.
In this paper, we present how the outcomes of the evaluation of the first prototype "The Seafarers – 1" by expert-users were used in the redesign and development of the game mechanics for the second prototype "The Seafarers-2". We then present our methodology for evaluating the game with respect to the game objective of engagement in learning about maritime cultural heritage, seafaring and trading in particular. Specifically, the evaluation was to test the hypothesis that game playing allows for more engaged learning thus improving longer-term knowledge retention. The evaluation was conducted in two phases and includes a pilot study, followed by a multi-site, multi-continent user-study involving a large number of participants. We analyze the results of the user evaluation and discuss the outcomes.
This work is part of the EU-funded project iMareCulture and involves truly multi-continental, multi-institutional and multi-disciplinary cooperation – civil engineers and archaeologists from Cyprus, Human Computer Interaction (HCI) experts and Educationists from Bosnia and Herzegovina, Canada, and cultural sociologists and computer scientists from Canada.
Available here