Join us at the IEEE OCEANS 2017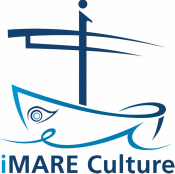 Fabio Bruno [3D Research s.r.l. – University of Calabria] will be presenting our paper "Development and integration of digital technologies addressed to raise awareness and access to European underwater cultural heritage. An overview of the H2020 i-MARECULTURE project" at the IEEE OCEANS 2017 conference.
Abstract: The Underwater Cultural Heritage (UCH) represents a vast historical and scientific resource that, often, is not accessible to the general public due the environment and depth where it is located. Digital technologies (Virtual Museums, Virtual Guides and Virtual Reconstruction of Cultural Heritage) provide a unique opportunity for digital accessibility to both scholars and general public, interested in having a better grasp of underwater sites and maritime archaeology. This paper presents the architecture and the first results of the Horizon 2020 i-MARECULTURE (Advanced VR, iMmersive Serious Games and Augmented REality as Tools to Raise Awareness and Access to European Underwater CULTURal heritage) project that aims to develop and integrate digital technologies for supporting the wide public in acquiring knowledge about UCH. A Virtual Reality (VR) system will be developed to allow users to visit the underwater sites through the use of Head Mounted Displays (HMDs) or digital holographic screens. Two serious games will be implemented for supporting the understanding of the ancient Mediterranean seafaring and the underwater archaeological excavations. An Augmented Reality (AR) system based on an underwater tablet will be developed to serve as virtual guide for divers that visit the underwater archaeological sites.