17th ACM SIGGRAPH's International Conference on Virtual Reality Continuum and its Application in Industry 2019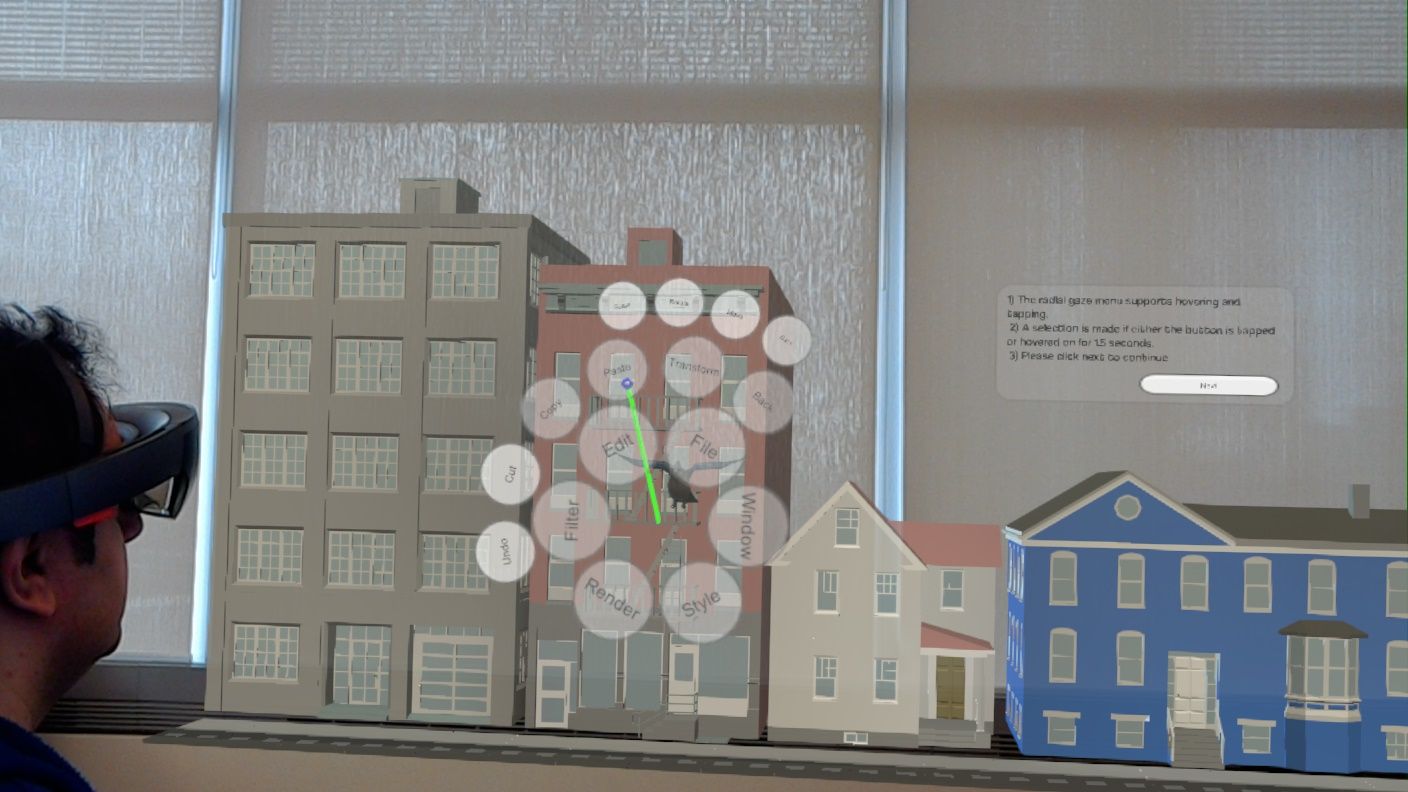 ICT lab researcher Majid Pourmemar will be presenting our work "Visualizing and Interacting with Hierarchical Menus in Immersive Augmented Reality". The work is co-authored with Majid Pourmemar and Charalambos Poullis.
🥇 Majid, who will be presenting the work at the conference, received the "VRCAI 2019 Diversity and Inclusion Scholarship" sponsored by Disney Research.
Abstract: Graphical User Interfaces (GUIs) have long been used as a way to inform the user of the large number of available actions and options. GUIs in desktop applications traditionally appear in the form of two-dimensional hierarchical menus due to the limited screen real estate, the spatial restrictions imposed by the hardware e.g. 2D, and the available input modalities e.g. mouse/keyboard point-and-click, touch, dwell-time etc. In immersive Augmented Reality (AR), there are no such restrictions and the available input modalities are different (i.e. hand gestures, head pointing or voice recognition), yet the majority of the applications in AR still use the same type of GUIs as with desktop applications. In this paper we focus on identifying the most efficient combination of (hierarchical menu type, input modality) to use in immersive applications using AR headsets. We report on the results of a within-subjects study with 25 participants who performed a number of tasks using four combinations of the most popular hierarchical menu types with the most popular input modalities in AR, namely: (drop-down menu, hand gestures), (drop-down menu, voice), (radial menu, hand gestures), and (radial menu, head pointing). Results show that the majority of the participants (60%, 15) achieved a faster performance using the hierarchical radial menu with head pointing control. Furthermore, the participants clearly indicated the radial menu with head pointing control as the most preferred interaction technique due to the limited physical demand as opposed to the current de facto interaction technique in AR i.e. hand gestures, which after prolonged use becomes physically demanding leading to arm fatigue known as 'Gorilla arms'.